Career Spotlight: What I Do as a Landscape Architect (from LifeHacker.com)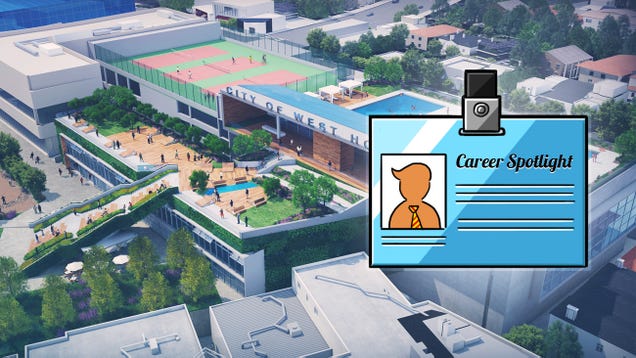 If good design is invisible, then you might not notice the intentional choices that go into designing a landscape. It's the work of a landscape architect to subtly guide you through a physical space and shape how you interact with it, and it's a bit more than just choosing the potted plants.
To learn more about the work of a landscape architect, we spoke with Bret Hanson, who has worked for a variety of firms on projects ranging from public infrastructure to landscapes with Walt Disney Imagineering, and now is working in sustainable urban design with LPA Inc.
Pictured above: Plan for West Hollywood Park, image by LPA Inc.
Tell us a little about yourself and your experience.
Howdy! My name is Bret Hanson and I am a licensed landscape architect, which gives me the awesome authority to legally call myself a landscape architect, sign documents into construction, and explain to people I do more than residential. Currently I work for multi-disciplinary design firm, LPA Inc., in our Orange County office, specifically our Urban Design Studio. I have 10ish years of experience (straight outta Kansas) having worked at (four) very different companies and covered probably every market segment imaginable. Currently, my portfolio in LPA's Urban Design Studio focuses on civic, health care, life science, and various targeted developer work.
Read the full article at: http://lifehacker.com/career-spotlight-what-i-do-as-a-landscape-architect-1687759850