MHP students in action!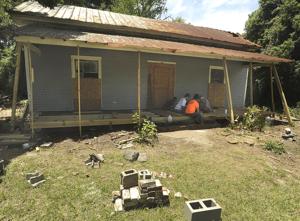 While some students take their summer breaks to revel in time away from textbooks and exams, a group of University of Georgia students are using a part of their break to preserve history.
Ten students from the Athens-based institution's historic preservation commission are spending the week in Brunswick working to renovate and restore the Smith House in the city historic district.